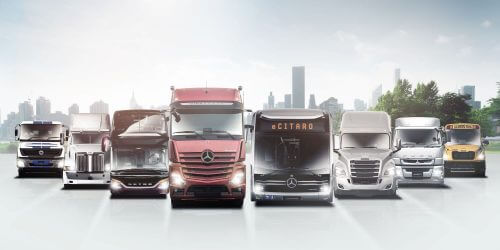 The Daimler Group has launched a new corporate structure: The spin-off of the business divisions for cars and vans as well as trucks and buses into subsidiaries became effective at the end of October.
All Daimler Trucks & Buses activities are now bundled together in Daimler Truck AG, with more than 35 primary locations around the globe, around 100,000 employees and seven vehicle brands. Martin Daum, CEO of Daimler Truck AG, said: "We work for all who keep the world moving. It's our common drive that gives us renewed motivation every day."
The new structure has seen the launch of a new website at www.daimler-truck.com. Florian Martens, Head of Global Communications Trucks & Buses: "With our new website, we offer every online visitor the opportunity to access comprehensive information about Daimler Truck AG.
"Whether it's via casual browsing to discover information or through targeted searches on our themed site and newsroom, everything can be quickly found. The new Daimler Truck AG website is now live and available on all popular devices."