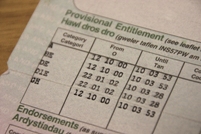 The DSA aims to clarify current guidelines for coach, bus and lorry drivers
New frameworks setting out the competences expected of lorry, bus and coach drivers have been published by the Driving Standards Agency (DSA). It outlines the skills, knowledge and understanding required to drive these vehicles safely and responsibly.
The DSA worked with the haulage and passenger transport industries to develop these standards and they address specific issues such as the use of tachographs and the dangers of continuous driving.
The National Driving Standard Category C (lorry) and National Driving Standard Category D (bus and coach) outline what drivers need to know, understand and be able to do in areas such as:
Preparing a vehicle and its occupants for a journey;
Guiding and controlling a vehicle;
Using the road in accordance with the Highway Code;
Driving safely and responsibly in the traffic system; and
Reviewing and adjusting driver behaviour over a lifetime.
The publication of the Standards fulfils the commitment made in the Government's Strategic Framework for Road Safety to extend the standards framework to cover categories C and D.
The Standards should form the basis of training which a lorry, bus or coach driver receives – and so the training industry is encouraged to create courses addressing them. This includes both the training which drivers complete professionally (Driver CPC) and training for those who don't drive for a living.
The standards build on National Driving Standard Category B which defines safe and responsible driving for car and light van drivers. They are based on evidence, open to challenge and regularly reviewed to ensure they are up to date.
DSA CEO Rosemary Thew said: "The publication of these standards will help to ensure that all bus and lorry drivers acquire the right skills, knowledge and attitude to use our roads safely and responsibly, as well as contributing to cutting the human and financial cost of road accidents.
"These will enhance the excellent training that is already available and contribute to the work the DSA is doing to set standards for everyone who uses a motorised vehicle on the public roads."
Further details can be found at www.dft.gov.uk/dsa