North West based specialist surfacing company, Miles Macadam, has completed works to surface Europe's first multi-storey coach parking complex, which will accommodate visitors to Wembley Stadium.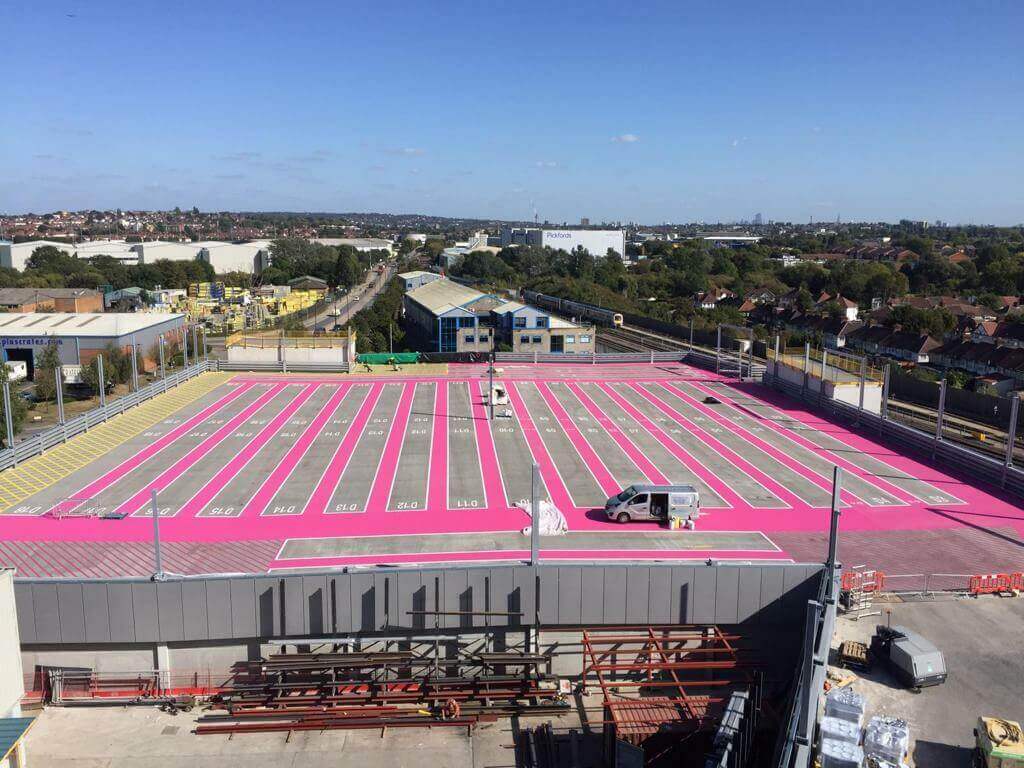 Miles Macadam's reputation in the manufacture and installation of Grouted Macadam systems resulted in the company being appointed by bridge deck specialist USL StructureCare to install the surface course for the coach park.
When complete, the multi-storey coach park, designed and built by the German car park specialist Huber, will encompass two levels and able to accommodate 290 vehicles. Coaches will be organised according to length, height and weight.
12,000m² of Miles Macadam's own BBA certified cementitious grouted macadam, Hardicrete, was specified for the upper deck of the coach park in lieu of a conventional surfacing material to ensure longevity.
Miles Macadam claims Hardicrete is a superior reinforced surfacing material and hybrid between asphalt and concrete, which provides high strength combined with flexibility. Designed to withstand intense traffic loadings and fuel/leachate contamination, it is also jointless and has a rapid installation time, making it the ideal material for this project.
The flagship product has been used extensively throughout the UK on bus stations, waste sites and transfer stations, ports, airfields and industrial facilities since its inception in 1975.
Read more news at: cbwmagazine.com/category/news