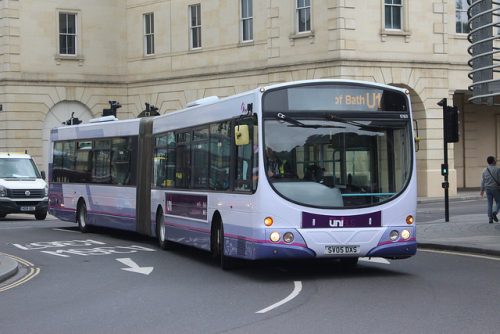 FirstGroup has reported overall revenue growth and trading in-line with expectations in its winter trading update.
Revenue growth across the group has increased by 13.7% this year to-date, with First Bus like-for-like passenger revenue rising 1.4% over the same period.
First says that the rise in passenger revenue 'more than offset' a like-for-like passenger volume decrease of 1.9%, which it blames on reduced high street activity over the Christmas period and network restructuring.
First Student performed well, seeing a 5.8% increase in revenue in the year to-date, and First Transit experienced 0.9% revenue growth over the same period. Greyhound, meanwhile, slumped 0.4%.
Commenting on the announcement, FirstGroup Chief Executive Matthew Gregory said: "Our overall trading performance in the period was in line with our expectations; in particular last summer's strong bid season in First Student, our largest division, together with further momentum in First Bus, support our unchanged outlook for the full year.
"Recognising that overall conditions in our markets remain uncertain, and poor weather retains the potential to affect our performance, we are getting on with delivering plans that will improve services for customers and unlock the inherent value within the Group."
For more news click here:https://cbwmagazine.com/category/news/