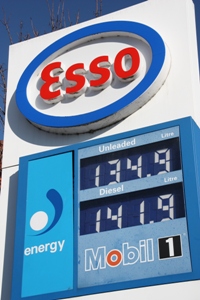 Decision on fuel duty increase is deferred until September 2013 as economy growth figures are revised down
The Chancellor of the Exchequer, George Osborne, made his Autumn Statement to the House of Commons on December 5, updating forecasts for Government finances and outlining fiscal policies for the coming year.
The Office for Budget Responsibility (OBR) forecasts the economy will shrink by 0.1% this year, down from the 0.8% increase predicted in the Budget, but the OBR forecasts the economy will grow by 1.2% next year, then 2.0% in 2014, 2.3% in 2015, 2.7% in 2016 and 2.8% in 2017.
However, Government departmental budgets will be reduced by 1% next year and 2% in 2014, with schools and hospitals protected. In addition a spending review is to take place in first half of next year and local government budgets will be cut by a further 2% in 2014.
Plans to take High Speed 2 to the North West and West Yorkshire will be announced in the New Year and £16bn is being made available to upgrade the A1 to motorway standard between London and Newcastle, link the A5 to the M1, dual the A30 in Cornwall and upgrade the M25. A further £1bn loan and guarantee has been provided to extend the Northern Line to Battersea.
The main rate of corporation tax is to be cut by 1% to 21% from April 2014 and the government has announced the creation of a new Business Bank, providing it with £1bn of extra capital to help small and medium sized firms and bring together existing schemes. The doubling of the Small Business Rate relief scheme is being extended to April 2014.
In addition, from January 1 for two years, the Annual Investment Allowance in plant and machinery will be increased. Instead of £25,000 worth of investment being eligible for 100% relief, £250,000 worth of investment will now qualify. Posting on Twitter Richard Grey of Grey's of Ely described the tenfold increase as "a welcome announcement for SME's in the coaching industry."
Notably, the Government has cancelled the 3.02 pence per litre fuel duty increase planned for January 1, 2013. However, the 2013-14 increase has been deferred to September 1, 2013 with subsequent increases taking effect on this date each year, instead of April 1.
James Hookham, FTA's Managing Director of Policy & Communications said: "This early Christmas present from the Chancellor is a good start, but we will not let this issue go. Spiralling fuel costs have a devastating impact on haulage businesses, their customers and ultimately everyone through the price of goods on the shelves, and the campaign for a fairer deal will continue. January's rise would have cost a 10 vehicle freight operator around £14,000 – which could be one employee's wages. While we are relieved the immediate danger has passed, in order to get the UK back on the road to economic recovery it is vital we have a cut in fuel duty and a long-term strategy to prevent future rises and uncertainty."
Research commissioned by FairFuel UK from the National Institute for Economic and Social Research (NIESR) has found a 3p reduction in fuel duty could generate an additional 75,000 jobs, grow the economy overall by 0.2% at a net cost to the Treasury of £3bn.