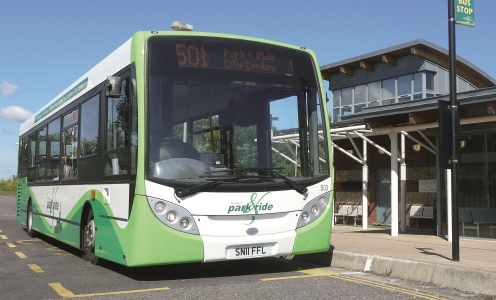 Bakers Dolphin throws a lifeline to holidaymakers who might have lost out following the collapse
The Foxham, Chippenhambased Hatts Travel Group ceased trading last Friday morning (July 25) with Andrew Sheridan and Gareth Morris from FRP Advisory appointed as Joint Administrators.
Around 108 staff were employed and according to BBC News Wiltshire, as many as 1,000 customers may have had specialist coach and holiday bookings with the firm. The Wiltshire Times quotes an FRP Advisory statement that says: "The joint administrators are not aware of Hatts Quality Travel being a member of ABTA or equivalent travel agent association nor the existence of any travel security bond."
Andrew Sheridan told BBC News: "Our priority right now is to contact and provide dedicated helpline support for those members of the general public who have paid for holidays, day trips and other private hire with Hatts. We will ensure that they are advised of their statutory rights under the Consumer Credit Act where, in the first instance, if they have paid by credit or debit card they should make contact with their card providers."
The Gazette & Herald quotes Andrew as saying: "It is deeply regrettable and sad for all concerned that the majority of Hatts operations should have stopped trading. The businesses simply ran out of money." When CBW contacted FRP Advisory, it wasn't prepared to comment or give a statement.
The joint administrators have been appointed to: Hatts Quality Travel Ltd, Adrian Charles Hillier, Jill Hillier & Michael William Hillier trading as Adrian Hillier & Partners, Adrian Charles Hillier & Partners, Hatts, Hatts Travel, Hatts Coaches, Hatts Hire, Hatts Garage Services and Hatts of Salisbury. Also Adrian Charles Hillier & Charles John Bodman trading as C Bodman & Sons, Bodmans, Bodman(s) Coaches Wiltshire Buses and The Bodman(s) Partnership.
"All of the above businesses have ceased to trade with immediate effect except Hatts of Salisbury which operates the Park & Ride operation (12 vehicles) for Wiltshire County Council that continues to be operated by the Administrators," says FRP Advisory on Hatts' website. Despite this some Hatts vehicles were observed in use on tour and private hire work on Friday and Saturday, and it is understood that they may have been allowed to continue until Sunday although it has not been possible to clarify this. It's also understood that the administrators are continuing to operate Connect2 Wiltshire services in the Pewsey Vale.
Hatts has an O-licence in the name of Michael William Hillier & Partners trading as Hatts. It has operating centres at Foxham, Chippenham (40 vehicles), Langley Park, Chippenham (15 vehicles), High Post, Salisbury (36 vehicles) and Worton, Devizes (12 vehicles).
Adrian Charles Hillier and Charles John Bodman have an O-licence in the name of Devizes-based Wiltshire Buses for 20 vehicles. Wiltshire County Council had 36 hours notice of Hatts' demise, enabling it to put in place prevision for contracted local services so no journeys were lost. The task was eased as the closure was the day after the last schools finished for the summer recess. The local authority is grateful to the operators that were able to step in and cover what is 14 vehicles worth of work. A council spokesman told CBW: "We were fortunate this happened at the beginning of the school holidays. Operators have been very helpful in supplying drivers and vehicles at extremely short notice, which meant we didn't lose a bit of service."
Stagecoach West is running the Devizes town services while Thamesdown Transport is covering routes 19, 20, 21, 22, X20 and X22 in the Malborough area. AD Rains Coaches of Chippenham is running shoppers' services 97 and X76, Wootton Bassett-based APL Travel is covering Connect2 Wiltshire lines 4 and 5 (Calne – Malborough) and Beeline Coaches, Warminster is operating shoppers' buses 39, 64 and X88 in west Wiltshire. Frome Minibuses is covering Saturday journeys on services 77 and 87 (Trowbridge – Devizes).
Significant support has come from Go South Coast. Damory Coaches is operating route 29 (Salisbury – Shaftesbury) while Wilts & Dorset (Salisbury Reds and Tourist Coaches) are covering Hatts' journeys on services 7, 8A, 12, 14, 44, 66, 67 and 217. Hatts had eight Wiltshire school contracts with several runs that will need to be reassigned in time for the start of the new school year.
Weston Super Mare-based Bakers Dolphin has thrown a lifeline to holidaymakers affected by the collapse, offering 50% off its holidays. Sales and Marketing Director Amanda Harrington said: "We are members of Bonded Coach Holidays and have protection in place so that customers are never at risk. When this sort of thing happens it undermines the industry's good reputation."