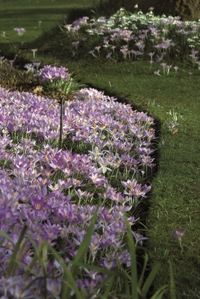 The Royal Botanic Gardens, Kew, has 121 hectares of gardens and botanical glasshouses in southwest London. Visitors can explore beautiful landscapes, 250 years of history, climb to the treetops, delve into rainforest or enjoy a guided tour.
Kew's beautiful plants, landscape and historic buildings mean there is something for everyone to enjoy and to fill a whole day, making it an excellent visit for a group.
Top attractions include the 18m high, 200m long Rhizotron and Xstrata treetop walkway, the Princess of Wales conservatory with its 10 climactic zones, and Temperate House, home to the world's largest indoor plant.
Parties of 10 or more get a 15% discount when booking at least two weeks in advance. A 10% discount applies when arriving on the day. Further discounts for concessions apply and children enter free.
Coach parking is free on Kew Road after 1000hrs. Drivers get free admission and a refreshment voucher.
All details regarding group visits can be found here or 020 8332 5648 or email [email protected].