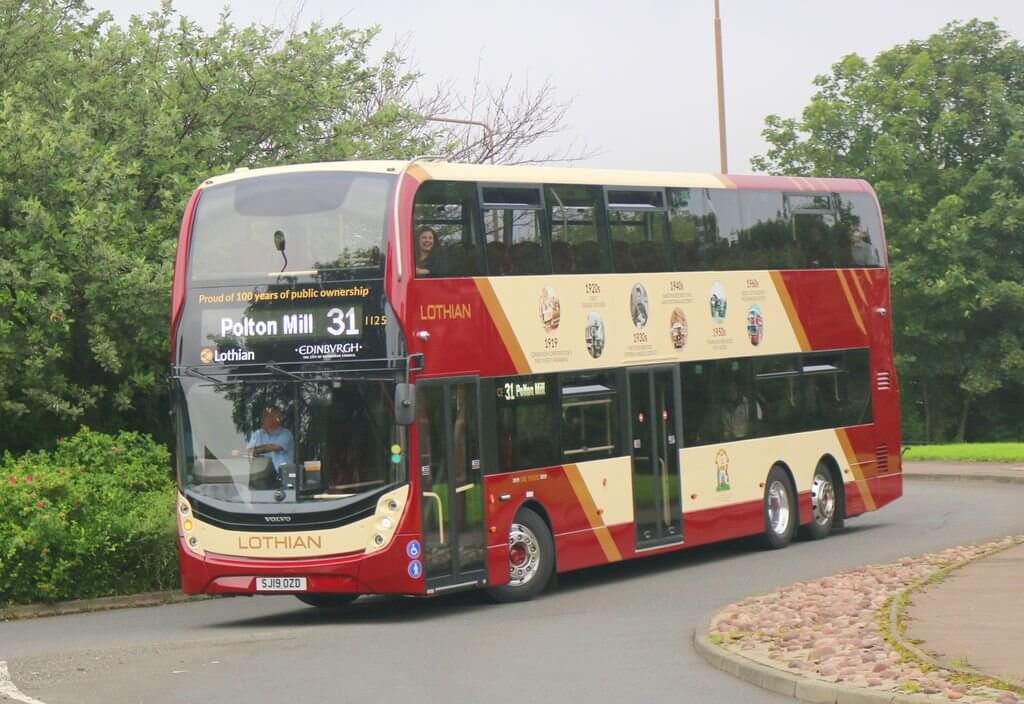 Strike action is due to take place from 2 August, as announced on social media
Lothian was due to hold a Centenary Cavalcade on Sunday 28 July, which would have seen a large number of current and preserved Lothian vehicles travel through Edinburgh city centre.
Unfortunately, the event was cancelled at around 1630hrs on Saturday 27 July, the official statement on social media reading: "Due to current circumstances we have taken the difficult decision to postpone tomorrow's Centenary Cavalcade.
"Given the decision by union members to progress with strike action we do not feel that continuing with this event would be appropriate at this time.
"We are sorry to all our employees and customers who were looking forward to this event and hope to be able to organise something for later in the year."
Strike action is due to take place from 2 August, this being announced via the company's social media pages. The first statement came on the morning of Friday 27 June. This statement advised that "Union members have voted for continuous strike action from 2 August, despite a second deal being agreed with Unite for a significant package including an increase in pay and other benefits."
During the afternoon of Friday 27 June Lothian posted another update on its social media pages which went into greater detail about the reasons for the strike action.
Highlights from the statement were: "Out of 1,709 union members who were eligible to vote, only 693 voted for strike action, with 1,016 either choosing not to vote or voting against action. In addition a large number of our employees were not eligible to vote as they are not part of the union.
"An accusation of bullying and harassment which has been brought to our attention has already been fully investigated and dealt with appropriately as per our agreed company policies and procedures.
"For this reason, we are disappointed that union members have declined the deal agreed between ourselves and Unite.
"Edinburgh sits centre of the international festival stage and it's troubling that Unite has chosen this time to bring about action that will cause reputational damage to our business, city and country. We would appeal to Unite and all our staff to think of the repercussions this may have for the City's reputation."
Both of these statements had been deleted from Lothian's Facebook page over the weekend, but remained on its Twitter page when CBW went to press.
Meanwhile, a statement by Unite Regional Industrial Officer, Lyn Turner on its Facebook page, said: "Unite's 1,700 strong Lothian Buses membership has democratically voted to reject the latest offer from management.
"There has been progress made in our negotiations through Acas but yesterday's vote is testimony to the fact that this was never about pay. The depth of feeling from our membership about the toxic management culture speaks for itself. Our members have considered the latest offer too little and too late.
"Unite remains committed to finding a resolution to the dispute and our door remains open for talks but as things stand the action will go ahead on 2 August."
Any strike action will not affect Lothian Country or East Coast Buses operations.