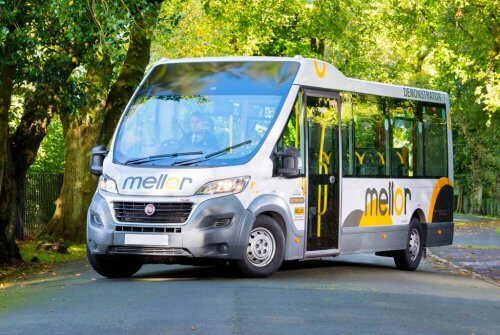 Mistral Group has announced that it is working with Mellor to bring its range of accessible vehicles to the market.
Working together with Mellor, Mistral Group is introducing five new models to its product range including the low-emission Strata Low-Floor, the Strata High-Floor with passenger lift, the 31-seated Maxima, the Tucana II and the fully low floor Orion.
Steve Low, Managing Director at Mistral Group, commented: "We are delighted to be working with Mellor to offer their range of products, particularly the Orion model to local authorities across the UK on an exclusive rental package from Mistral. We believe there is strong demand in the market for such a versatile vehicle."
Lorna Miller, Sales Director, Local Authorities at Mistral Group who recently joined the company following over three years at Mellor as National Sales Manager, commented: "The Orion has become a real favourite among local authorities who are keen to offer dignified travel for all.
"There are no internal steps or rear passenger lift, so everyone can get on and off the vehicle in the same way regardless of mobility and enjoy inclusive travel. And this makes a big difference…"
"Numerous factors led to the growing demand for the hire of this type of vehicle and we are delighted to support UK local authorities by adding the Orion to our fleet.
"There no longer needs to be any compromise when it comes to providing the right vehicle for the people who operate and travel in these buses."
John Randerson, Managing Director at Mellor commented: "Mellor is pleased to be working with Mistral to bring the Orion to the wider local authorities market on a short and long-term rental basis – we look forward to a long and strong relationship."