National Express has announced a strategic partnership with Malvern Group named 'Holidays by National Express,' offering UK travellers a new package through which they can book holidays.
The partnership uses Malvern Group's new technology platform which enables the bundling of multiple products in one basket.
It provides a fully integrated inspiration, planning and booking trip tool, enabling travel companies to expand their product offering.
Speaking to CBW Chris Hardy, Managing Director of National Express UK Coach said: "This partnership and new technology allows us to offer customers in one ticket, a package that puts together both the excellent quality coach trip that they are already aware of, with an attraction or event and somewhere to stay at a hotel, at a market leading price.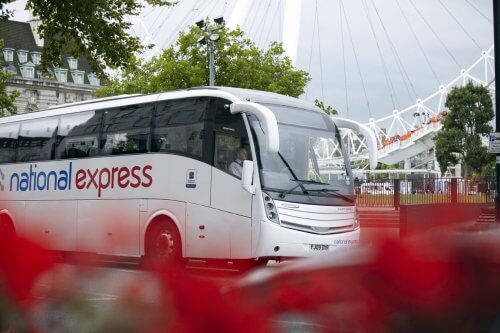 "It gives customers the flexibility to build whatever package they want, with a discount for buying it in a bundle."
Hugo Kimber, Executive Chairman of Malvern Group added: "We are delighted to be partnering with one of the UK's most recognised travel brands to launch 'Holidays by National Express.
"Through our expertise in travel and technology, we strive to empower our partners to grow their business through a full service, fully integrated technology offering."
"The new product offers customers flexibility, on-demand, without the rigidity of normal touring products. At the heart of the product is the dynamic basket – the first of its kind – which pulls in four different components.
"It recognises when you're in the basket what you're doing. If you're putting more than a couple of items together – and you qualify for a wholesale rate – it gives it to you, as opposed to a retail rate which is what you get on hotel booking site or transport booking site."
You can read more News here: cbwmagazine.com/category/news