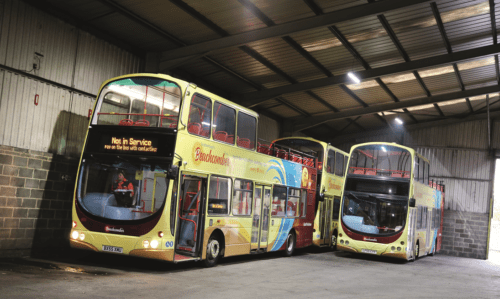 The Go-Ahead Group-owned company is to combine its two sites in the Yorkshire seaside town through investment in a new depot
Go-Ahead-owned East Yorkshire has announced plans for a new bus depot in Scarborough to replace its existing facilities in the east coast town. After almost two years of work behind the scenes, the company says it will be relocating and combining its depots at both Barry's Lane and Westwood to a new location in mid-2024.
Located at a site on Taylor Way, the site is being developed to be future-proofed to allow a transition to electric buses in the future. The new depot is also being built to the latest environmental standards, which the company says will help reduce the carbon footprint of its operations.
Subject to planning approval, the work will start on the site this summer, and is expected to take around 12 months. East Yorkshire Managing Director Ben Gilligan said: "This is a very exciting time for East Yorkshire, allowing us to move away from the two sites that we currently occupy in Scarborough, and merge our efforts together as well as adapting to the needs of modern bus operations. We're looking forward to making the move to show our commitment to providing the best possible service to Scarborough and the surrounding area."