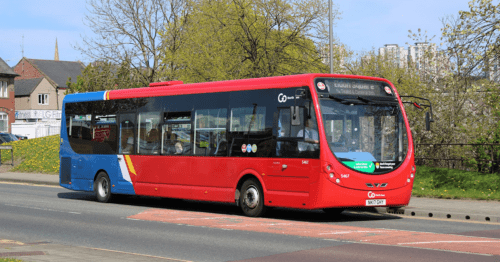 The Department for Transport has confirmed £117.8m in new funding for buses in the North East as part of the National Bus Strategy. Local leaders welcomed the news, which backs the formation of a formal partnership between bus operators and councils to deliver major improvements for bus passengers as set out in the North East Bus Service Improvement Plan.
Chair of the North East Joint Transport Committee Martin Gannon said: "This funding confirmation is excellent news for the North East as we continue to work in partnership with bus companies to make sustainable transport more affordable, attractive and easier to use. We will move quickly to launch a new flat £1 bus fare for young people under the age of 22, along with better multi-operator ticketing options for adults across the North East. This will greatly boost the opportunities for young people across all of the villages, towns and cities in our region, making it much more affordable to reach work and education by bus wherever you live in the North East.
"A wide range of other improvements for bus passengers will follow over the next two years including making buses faster, greener and easier to use. The funding will also help us to keep bus networks stable during turbulent financial times for the industry."
Ben Maxfield, Chair of NEBus, the local operators association, said: "NEBus is delighted to see the confirmation of funding for the North East Bus Service Improvement Plan. We and the various operators are excited to continue working with Transport for North East to deliver enhancements to bus services across the region."
The funding covers the first two years of the Bus Service Improvement Plan, with a further announcement expected in relation to an additional £45.7m for the third year of funding.