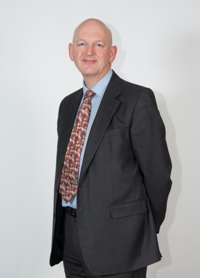 TC Nick Denton orders Director to attend PSV O-licence awareness course and says repute is severely damaged but not ultimately lost
Olympic (South) Ltd, operating as Healthcare and Transport Services, had its maximum number of vehicles held under its O-licence reduced by 60% following a public inquiry heard on January 22. The firm runs taxis, minibuses and coaches.
Director Henry Bilinski was ordered to attend a PSV operator licence awareness course by May 31, 2013. The operator's maintenance systems, documentation and vehicle inspections will also be audited by a trade body or equivalent independent third party twice between February 1, 2013 and March 31, 2014.
When making his decision, TC Nick Denton considered positive developments about the operation. He saw it already had multiple audits carried out of its compliance systems by outside companies and the evidence of Transport Manager Sean Hearty showed action had been taken to address the findings of the VOSA investigation, although things remained to be done.
A training exercise had been provided by the Lloyd Morgan Group to the Transport Manager and the Transport Controllers and all vehicles now have PSV MOT certificates. The TC said the importance of compliance seemed to have finally been properly grasped.
However, the licence was considered to have previously been run in a slapdash fashion. The Transport Manager went from being internal to external without a contract setting out the position clearly. Robert Campbell could not in any event have been a legal external Transport Manager for Olympic South Ltd on December 4, 2011, as he was already transport manager on another licence and would have exceeded the new 50 vehicle limit at that point. Ignorance was shown of the rules, in that Mr Bilinski believed an operator was automatically given three months to find a new Transport Manager. He was also aware the maintenance situation was serious enough to warrant the FTA being called in to carry out an audit, yet did not take the trouble to find out what the FTA's findings were. He said "I was told it was positive…it went to the back of my mind. I should have drilled down more… I didn't."
Poor maintenance records, inadequate maintenance facilities (particularly lifting equipment) and a sub-par driver defect reporting system were also highlighted.
Many of the vehicles had the wrong class of MOT certificate and some were parked away from stated operating centres. A double-decker bus used during the London Mayoral Campaign was not properly subjected to EU tachograph rules and some of the company's vehicles incurred prohibitions.
TC Nick Denton said: "I have reduced the vehicle authorisation to 40 to allow the current operation to remain in place but with a small margin of flexibility. However for a sizeable expansion the company will need to demonstrate a period of compliant operation.
"In respect of the operator's repute, it is severely damaged but ultimately not lost. Repute can be repaired over time if the operator gets it right from now on."