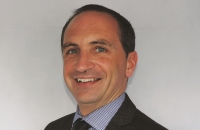 Phil Southall has been appointed MD for Oxford Bus Company (OBC), as Philip Kirk is stepping down after 20 years with the company.
The role also incorporates Thames Travel and Carousel Buses.
Phil is currently the Operations Director at OBC, having joined Go-Ahead Group in 2006. He moved to OBC from Go North East in 2012. He will take on the role formally in the autumn following a handover period.
David Brown, CEO of Go-Ahead said: "I'm very pleased Phil Southall is being promoted to MD of Oxford Bus Company. He joined the industry as a management trainee in 1998 and has extensive operational and commercial experience that he will be bringing to the role.
"We're sorry to see Philip leave, as under his leadership OBC has become the successful bus company it is today. We wish him the best for the new projects he's looking to pursue."
Phil Southall said: "I'm delighted to be taking on the position. It's a great team here and I'm looking forward to growing and expanding the business and continuing our success."?
Philip Kirk added:"It's been a pleasure to lead a tremendous team of people who have transformed the company over the last two decades. But I feel the right time to hand over the reins to a fresh pair of hands."
In a separate development, a new livery has been placed on OBC's vehicles operating on its Brookesbus U1 and U5 services.
The livery design was created by Oxford Brookes University.