Students from the University of Reading who take part in the Students in Schools scheme will now benefit from free travel in a new partnership arrangement with Reading Buses.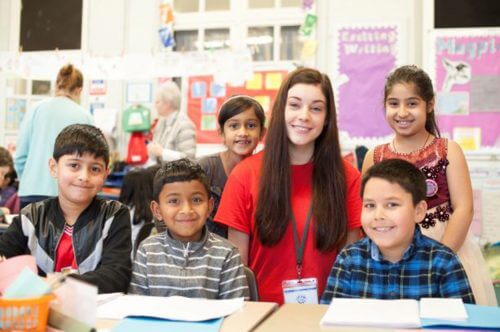 The 'Students in School' scheme is a project through which university student volunteers work alongside teachers in local schools. The scheme aims to raise schoolchildren's awareness of higher education.
Last year, a total of 400 students volunteered across 45 local schools, and gave 6,500 hours of their time, supporting virtually every subject on the curriculum, including one-to-one language support to children with little or no English.
Gemma Redson, Business Development Manager at Reading Buses, said: "We are very happy to be able to support this fantastic cause as well as show students, many of whom are new to the area, just how comprehensive our network is and how easy the app makes it to travel around Reading.
"As students will be making often new or unfamiliar journeys to their allocated school, this is a great way to encourage travel on public transport and make the scheme accessible to as many students as possible."