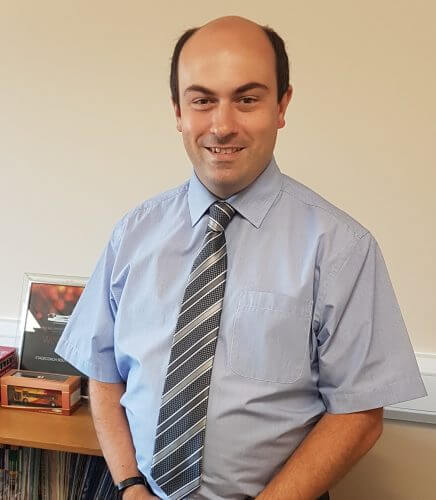 Current Commercial Director of Stagecoach South West, Robert Williams, has been selected to take over as CEO of Reading Buses from Martijn Gilbert.
He will take up the post on 1 October, with a handover from Martijn taking place prior to this.
Robert has worked for Stagecoach for 15 years, progressing from Commercial Officer to Commercial Manager at Oxford.
Latterly – since 2012 – he has worked as Commercial Director for the South West arm of the business, forming part of an award-winning team.
Robert is originally from Reading, beginning his career back in 1999 as a conductor for Reading Mainline, which was by then under the ownership of Reading Transport.
Chair of Reading Buses David Sutton commented:  "Robert emerged as the strongest candidate from a very strong field of applicants.
"I am delighted that he is returning home to Reading to take on this role, and I look forward very much to working with him to ensure that Reading Buses continues to go from strength to strength in the future."
Meanwhile, Cllr Tony Page, Deputy Leader of RBC and Lead Member for Strategic Environment, Planning and Transport, said: "I was pleased to participate in the selection process and the appointment of Robert Williams, whom I am confident will bring enormous experience to Reading Buses at a time of challenges to the Council's award-winning bus company."
Outgoing CEO Martijn Gilbert added: "Robert has a sound understanding of bus operations, a huge enthusiasm and passion for Reading and its buses and is well respected across the UK bus profession.
"I am delighted to be handing over to him and am very confident that he will continue to take Reading Buses, including our Kennections, Thames Valley and Green Line operations, forward in line with our emerging position as both a local and regional bus company, adapting to the economic changes and challenges around us, for a successful future".
Prior to Robert starting his new role, Tony Pettitt, Reading's Chief Finance and Information Officer, will cover the role, supported by fellow Executive Director Caroline Anscombe, HR Director.