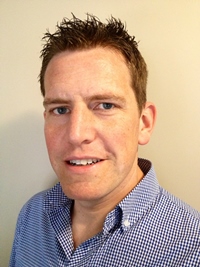 After spending the last four years working in Australia, Roland Eglinton has returned to the Sittingbourne-based family business of Chalkwell in a newly created role.
Roland, 35, has been appointed as the company's Commercial Director working alongside his father, Clive, Managing Director, and the Chalkwell management team.
He spent 19 years at Chalkwell before emigrating to Australia in 2010 to plan local bus services in regional Queensland. During his four years in the country he remained in contact with Chalkwell, though having to communicate remotely.
At the end of 2013 he came back to Chalkwell to spend nearly three weeks appraising the Kent-based company's operations and subsequently providing ideas for the future.
Roland said: "The visit provided me with an opportunity to come closer to the coal face to see how things were performing at ground level rather than through remote technology.
"People here are fully committed and working extremely hard on the day to day operation so I was able to step aside from that and look at the broader picture.
"I enjoyed that visit, got the bug and decided I missed the day to day hands on activity. And so I am back in the capacity of Commercial Director focusing on business development, creating new opportunities and forward planning.
"The opportunity to re-join the family business simply became too good to miss."
Although still early days, Roland said he is keen to play a key role in the long term planning strategy for the business.