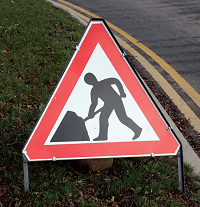 The Department for Transport (DfT) has published draft guidance to councils outlining new schemes aimed at reducing the number of rush hour road works.
Subject to DfT approval 'lane rental' schemes would be able to charge utility companies working on the busiest roads at peak times, thus encouraging firms to avoid charges by off-peak working.
The plans are expected to address such TfL disruption as caused by Thames Water during its London repair works which took place nine times in 16 months, as reported in CBW996.
Councils are also encouraged to apply the rules to their own works and to use any revenue to further combat road works disruption. The schemes are due to be trialled in one urban and one non-Metropolitan area. The consultation closes on October 31.