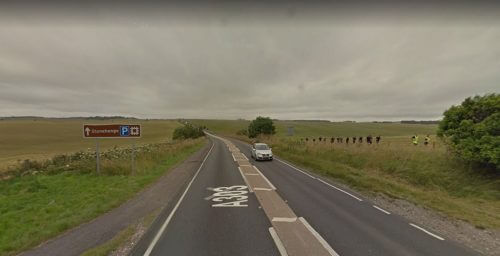 The Secretary of State for Transport, Chris Grayling MP, announced on last Tuesday (September 12) the preferred route for upgrading the A303 past Stonehenge.
The eight-mile route, between Amesbury and Berwick Down in Wiltshire, will include a 1.8-mile tunnel inside the Stonehenge, Avebury and Associated Sites World Heritage Site (WHS) past the Stones, and bypass to the north of Winterbourne Stoke.
Highways England (HE) is now developing the preferred route into a more detailed proposal, and there will be another opportunity for comment following this. It is hoped that the consultations will be held in early 2018 with work beginning in 2021.
HE said it carefully considered more than 9,000 responses, along with further assessments, and were able to improve the route before submitting the plans to Government.
The most significant improvements were a change to the route through the western half of the WHS and to the location of the western tunnel portal, meaning both of these are now much closer to the line of the existing A303 before the consultation.
The preferred route avoids many important archaeological sites, including newly-discovered barrows just to the east of the A360. The modified alignment also avoids any risk of the road intruding on the view of the setting sun from Stonehenge during the winter solstice.
HE said that upgrading the A303 between Amesbury and Berwick Down into high quality dual carriageway will be good for the people and businesses of the South West. It claimed that as well as improving journeys and easing congestion, the tunnel will enhance the setting of Stonehenge by removing the sight and sound of traffic.
CBI South West Director, Deborah Waddell, welcomed the news: "Congestion on the A303 has blighted local firms and held back growth for the South West for far too long. We have long called for action, so this announcement will be warmly welcomed by businesses across the region and beyond.
"The economic and environmental case for this route has long been made and, after extensive and thorough consultation, we have a plan that balances the need for improved connectivity and resilience with protecting this site of key international importance."