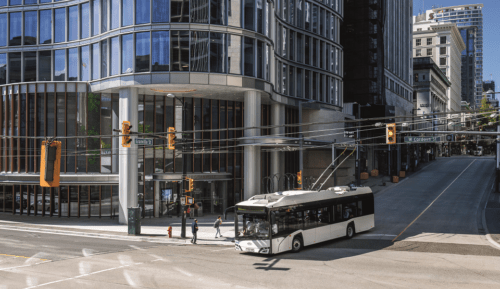 CANADA
Polish manufacturer Solaris, part of the Spanish CAF group, is setting its sights on expansion into the North American markets with the testing of a Trollino 12 trolleybus in Vancouver. The vehicle, which is capable of operating away from the overhead wires using on-board batteries, was tested over a number of weeks on the city's routes.
Solaris explained that the tests were an opportunity for North American authorities to get acquainted with the Solaris product and also for it to collect valuable feedback while road testing the vehicle in several service scenarios.
Vancouver operates 262 trolleybus vehicles that were delivered between 2006 and 2009, and which are expected to be renewed by the end of this decade.