Presenting partner for Elmer's Big Parade Plymouth, Stagecoach South West, has revealed a one-off-liveried coach dedicated to the event.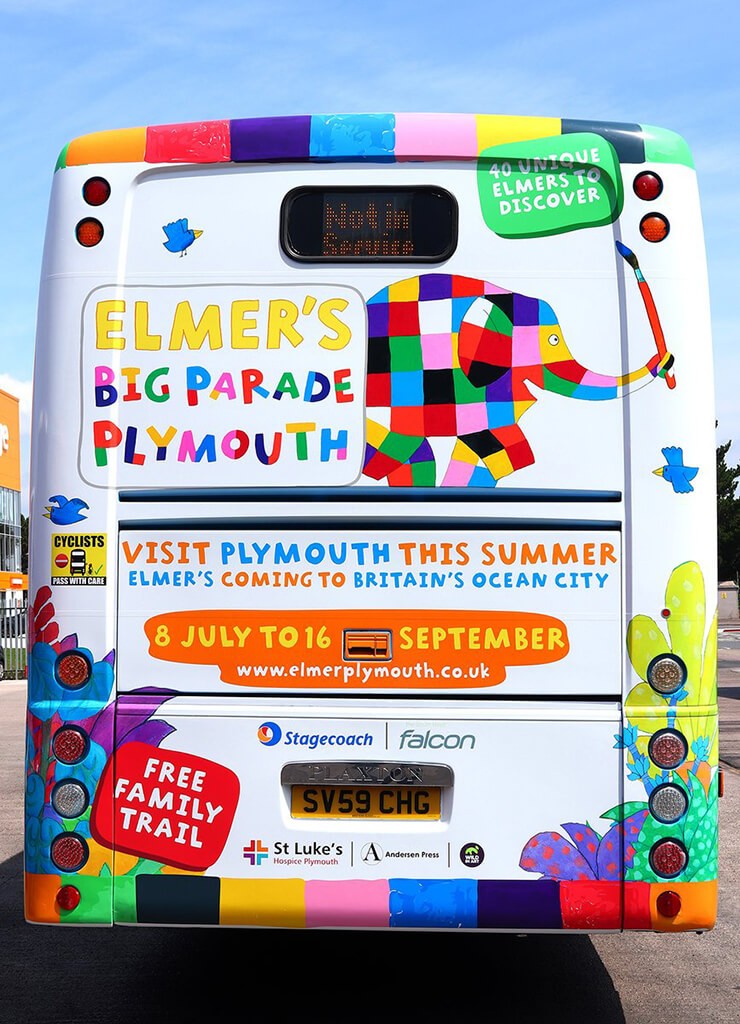 One of the company's South West Falcon Plaxton Panther-bodied Volvo B12Bs now features Elmer graphics at the rear to draw attention to what it describes as a 'family-friendly public art event.'
Due to continue until 16 September, the event and trail will take place in Plymouth and the surrounding areas; the parade, which includes 40 unique and colourful elephants, is expected to attract thousands of visitors to the area, raising vital funds for local charity St Luke's Hospice Plymouth.
The coach will travel up and down the M5, from Plymouth to Bristol city centre via Exeter and Bristol airport, and will be in service until 16 September. The South West Falcon connects major locations across the South West, operating 19 journeys a day, seven days a week.
Stagecoach South West has selected a seaside-themed Elmer, promoting sustainability, and a Pride in Plymouth Elmer to celebrate diversity and difference.
Stagecoach South West Managing Director, Bob Dennison, said: "We are delighted to be supporting Elmer's Big Parade Plymouth and helping raise funds to support the vital services St Luke's provide.
"We're looking forward to seeing our Elmer-themed Falcon coach as it travels from Plymouth to Bristol, and we hope it will encourage people to find out more about the trail and visit Plymouth."