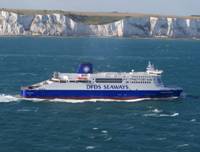 According to figures released by Discover Ferries, all UK ferry sectors are showing increases in vehicles transported in July, with coaches bringing the greatest increase.
The number of coaches carried was up 10.6% overall compared with July 2012, with 20,340 coach trips recorded. By contrast, over a million (1,081,000) cars were carried on board ferries in July, a 6% overall increase on this month last year.
Irish ferry routes put on a 13% coach increase in July (2,720 coaches) fuelled by the country's "Join The Gathering" travel campaign. Coach trips taking a ferry to the continent were up 12.7% in July (13,260 coaches) and there was also a 3.2% increase in coaches to domestic ferry destinations operated by Discover Ferries members Red Funnel; WightLink; Isle Of Man Steam Packet Company; Cal-Mac and Northlink (4,360 coaches).
Discover Ferries Director Bill Gibbons said: "These latest figures show an accelerating summer trend for ferry travel, which appeals particularly to families and couples in their own cars, and groups on coaches. There is no doubt the industry has recovered from any Olympic effect which last year affected normal summer travel patterns by ferry. With the escalating costs for families on other forms of holiday travel, coupled with their increasingly restrictive and petty luggage policies, all these hassles can easily be avoided by ferry travel with your car, or on a coach.
"August ferry bookings are also looking strong, but there is still time for families and friends to get on board a ferry for a late summer break."
Throughout 2012, all UK ferries carried a total of 149,400 coaches in 2012 – 97,700 to the continent; 20,800 coaches to Ireland and 30,800 on domestic routes.