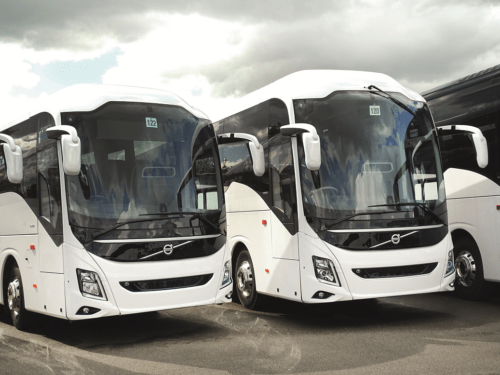 As part of its efforts to restructure and bring the business into profitability, Volvo is to cease producing its own bodywork and switch to a chassis-only business model in the European bus and coach sector
In an effort to improve profitability, Volvo Buses has laid out plans to change its business model in Europe. It will move towards a focus on chassis, applying the same model as it uses in several other markets worldwide. The manufacturer will focus its production on chassis and work with external body builders to continue to offer European customers a complete range of city and inter-city buses as well as coaches. As a result, the company will close its Polish body building factory in Wroclaw during the first quarter of 2024. Volvo Buses has signed a Letter of Intent regarding the divestment of its premises to Vargas Holding, and says a restructuring provision of SEK 1.3 billion (approx £1.1bn) will negatively impact operating income in the first quarter of 2023.
"Our business in Europe has been loss-making for years. With this business model, that we already today apply successfully in many markets, we will improve profitability and secure our long-term competitiveness," explained President of Volvo Buses Anna Westerberg.
Moving forward, Volvo Buses says it will continue to provide the customer interface and offer customers in Europe a complete range of buses and coaches in partnership with what it describes as 'selected external body builders.' The company says the move will give Volvo Buses a leaner structure, improved flexibility, and the ability to better meet market requirements and customer demands.
The Wroclaw plant is expected to continue producing buses and coaches until the first quarter of 2024, and Volvo says that orders already placed for complete vehicles will be delivered according to plan. The company confirmed that it will continue to give full service and support to the existing fleet as well as to the new offering.
After discussions between Volvo Buses and new factory owner Vargas Holding, a Letter of Intent (LoI) has been signed, divesting the Wroclaw premises to Vargas Holding. Vargas says it will re-purpose and gradually grow the production facility, with new production set to start in 2024 and expand in the years to follow. The Lol includes Vargas Holding's aim to offer employment to many of the Volvo employees, some as early as the third quarter of 2023.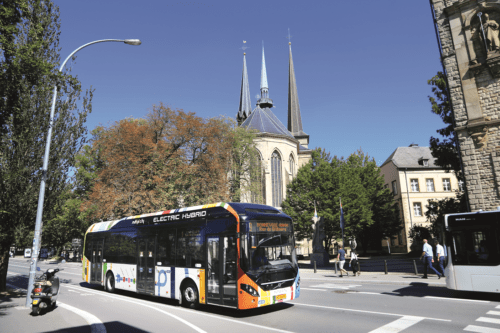 Volvo's decision to end the production of complete buses and coaches will impact approximately 1,600 workers at Volvo Buses, of which the company said around 1,500 are based in Wroclaw. It has already begun dialogue with the respective trade unions.
"Although Vargas Holding will operate in a different industry to ours, a key factor for them is the possibility to employ the experienced staff working in our organisation in Wroclaw needed for their establishment and future expansion," said Anna. "Volvo Buses will do the utmost to support our loyal employees, many of whom have been employed for numerous years. We will work together with Vargas Holding, local authorities and other parties to support people in finding new employment opportunities."
Volvo Group will maintain a foothold in Poland after the factory closure, with more than 2,100 employees working at Volvo Trucks, Volvo Construction Equipment and Group support functions such as digital and IT, real estate, people services and accounting services. Volvo Buses' factories in Sweden and Brazil producing chassis, and the manufacturing of complete buses and coaches in Mexico and North America are not affected by the decision and will continue with production as normal.
The company warned that implementation of the new business model is expected to negatively impact its revenues in Europe temporarily during the transition period in 2024 and 2025, including a restructuring provision of approximately £1.1 billion which it said will negatively impact operating income in the first quarter of 2023. However, once completed, the move to the new business model is expected to make the European bus operation profitable, Volvo said.
Within the European market, as well as MCV in the UK, Volvo currently works with Carrus, Sunsudegui and Merkavim. A spokesperson for Volvo confirmed to CBW that the relatively new double-deck 9700DD will still be produced by Carrus, but added that it is too early yet to say exactly what products will be offered going forward, and that discussions were ongoing with selected body builders.
Although Volvo has not ruled out taking further orders for its Wroclaw-built products, the spokesperson said that the company would evaluate any order received between now and the closure date, both from a commercial and production perspective, and that its priority is to secure current orders and ensure that production can end on time the first quarter of 2024.