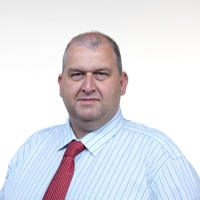 Operators will now be "rewarded" for delivering a range of 'measurable targets' rather than receiving compensation for fuel consumption
Welsh Transport Minister Carl Sargeant has announced changes to how bus operators, community transport and local authority bus services are funded across Wales.
The new Regional Transport Services Grant (RTSG) is a £25m single funding scheme which will replace BSOG, the Local Transport Services Grant (LTSG) and Community Transport Concessionary Fares Initiative (CTCFI).
It is said the new scheme will help tackle deprivation and support independent living across Wales by rewarding private companies which deliver measurable targets that passengers most wish to see, rather than compensating bus operators on the basis of fuel consumption.
Bus operators will now be rewarded for delivering targets such as:
maintaining a strategic network of core bus routes
offering affordable fares for all groups
improving timetable planning
delivering multi-operator ticketing schemes which simplify ticketing arrangements and reduce costs for the passenger.
The scheme will be administered through the Regional Transport Consortia (RTC), which is made up of local authorities.
The RTCs will be responsible for working with bus and community transport operators, passenger representatives and others to develop Regional Transport Network Strategies which will support their decisions on spending their RTSG allocations.
Carl Sargeant said: "Bus services play a vital role in meeting our social, economic and environmental objectives – particularly in rural Wales – which is why I'm committed to ensuring we have a bus network which is reliable, affordable and viable. "This new funding arrangement, which has been developed in collaboration with bus operators, will put the passenger first and incentivise operators to deliver services which help tackle deprivation and truly support independent living across Wales.
"This new scheme, rather than rewarding operators for the fuel they've consumed – whether there are passengers on the bus or not – will now place an emphasis on companies to run services which serve the needs of the community and are used by passengers. It is essential operators work with us to increase the number and proportion of passengers who pay for their journeys if the bus network is to become secure and sustainable, and if their own businesses are to thrive."
John Pocket, Director of Government Relations at CPT Cymru, told CBW: "While cuts to funding are never welcome, these are difficult times and the CPT is playing a large part in the ongoing discussions with the Welsh government and the RTCs to continue to serve bus passengers in Wales."
The Bus Funding Steering Group included the four RTC, Bus Users UK in Wales, Traveline Cymru, the Public Transport Users' Committee, the Community Transport Association in Wales and the CPT.
The scheme will also provide ring-fenced funding for community transport services, which to date have been supported by LTSG and BSOG. In the current financial year, this funding is expected to total approximately £1.3m. Welsh Government funding available for community transport services in 2013-14 will be £2.5m.
A review into the pilot CTCFI scheme has found that an all-Wales roll-out of the scheme remains unaffordable.
Future funding for community transport services, potentially including the 15 CTCFI projects, will be mainstreamed through the new regional approach with more emphasis being placed on collaborative and partnership working with RTCs, local health boards and across the sector. The RTCs will be responsible for determining how their RTSG allocations will be used to support bus and community transport services within their regions.
The new RTSG will be introduced on April 1, 2013 and the RTCs have already begun work with bus and community transport operators to identify the sort of networks that are likely to operate from this date.