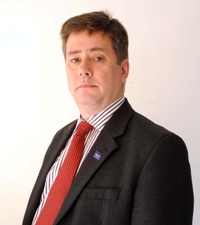 Scottish transport minister Keith Brown has challenged bus operators who say the BSOG cut has forced them to increase fares.
The Scottish Government announced a 20% cut to the grant in January, stating they were designed to "encourage fuel efficiency and redistribute benefits, principally to rural areas".
Operators have subsequently announced fare increases and service revisions, citing the BSOG changes as one of the key reasons.
However, Brown told the Scottish Parliament cuts to the scheme "cannot account" for the fare rises.
Last Thursday, Iain Gray (Labour), told MSPs: "As a direct result, Lothian Buses has already announced fare rises of up to 9%. First Scotland East has announced its intention to increase fares on similar terms and its managing director has said it is inevitable that the reduction will lead to increased fares and service reductions."
Gray asked the minister to explain "how forcing fares up is supposed to promote buses as a method of travel?"
Stating BSOG support equates to around £50m, Brown said: "We've maintained support of £50m and also the level of our concessionary travel scheme, despite pressure from opposition parties that we should reduce that. So there's a substantial level of support.
"It's obviously a matter for individual operators to set them. BSOG cannot account for a 9% increase in fare, given the proportion of income it presents."
He continued: "There's an issue in Lothian because we're not trying to encourage any longer, as the previous administration did, increased fuel use. We're trying to give BSOG in a way which helps to reduce fuel use, which seems to me very important to do.
"There's a point for a transitional period where Lothian Buses, for example, will have to make that change and so we announced a £300m support package for that. Of course, we will continue to discuss with bus operators in future the pressures they have.
"They have a reasonable point but they've also been told and accepted the point we have to move, for further support, to rural operators where there is obviously pressure in terms of fuel-duty costs.
"We're doing what we can to support the bus industry and it would be good if Westminster did the same thing."