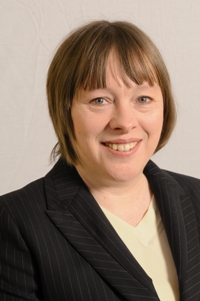 Shadow transport secretary says Labour policy review seeks 'right way to reverse bus deregulation'
Shadow transport secretary Maria Eagle MP said Labour is looking at reversing bus deregulation. Speaking at last week's Labour party conference in Liverpool, she also called on bus operators to support the next generation of young people, in a way which best suits each community.
Eagle said powers to deliver Quality Contract were a good start but more is needed to devolve decision-making on buses. She also laid blame for bus cuts with transport minister Norman Baker, the "Give Way Minister".
"Devolving funding and decisionmaking over transport is making a real difference in our cities, but in government we didn't go far enough," said Eagle. "That's why our policy review has been looking at how we can devolve more transport responsibilities and, just like in London, powers to deliver bus services in the way that best suits each community. Quality contracts were a good start. But the incentives to use them just aren't there and the risks too great."
Eagle said in too many places, there is a lack of accountability and no way for local communities to set priorities, with "profits, not passengers, too often driving decisions. Our policy review is therefore looking at the right way to reverse bus deregulation," she said.
Operators have their role to play too, urged Eagle, commenting: "But the transport companies have a social responsibility too. Since privatisation, we've not seen enough of it. We've stood by the bus companies as the government has cut their subsidies. Now I want them to stand by Britain's next generation."
Concluding on buses, Eagle said: "So today I call on them to work together. And in return for the support they receive, invest some of their profits in Britain's young people. And in time for the next academic year, deliver a concessionary fares scheme for 16-18 year olds in education or training. And if they don't, the government should insist that they do."