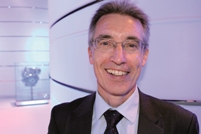 Economic output could be increased by £3.1bn over the next 30 years, says SMMT and EEF
More than 30,000 jobs could be created if the government agrees to reform the system of giving tax credits to firms for research and development, two business groups have said.
The Society of Motor Manufacturers and Traders (SMMT) and the Engineering Employers Federation (EEF) maintained that economic output could be increased by £3.1bn over the next 30 years if the system was changed.
A joint submission to the government said investment decisions by UK and foreign firms would be boosted if the current arrangement of tax credits was changed to a cash benefit or redeemable credit when research and development (R&D) costs arose.
The additional cost to the government would be around £205m a year, but 7,700 jobs would be created on conservative estimates, rising to 31,300 under more optimistic assumptions of the impact of the change, said the report.
The report, launched at a briefing with MPs and government officials, said the change could increase R&D investment in the UK by almost £390m a year and increase economic output by £665m in the short term, outstripping the £205m cost to the Exchequer.
Paul Everitt, chief executive of the SMMT, said: "We think we are making a strong, compelling case for a change. Given that the focus of the Government is to make the UK the most attractive place for business, this is a relatively small amount of money to spend for a very significant return. Automotive is Europe's largest investor in R&D and the proposed changes will encourage companies to invest even more."