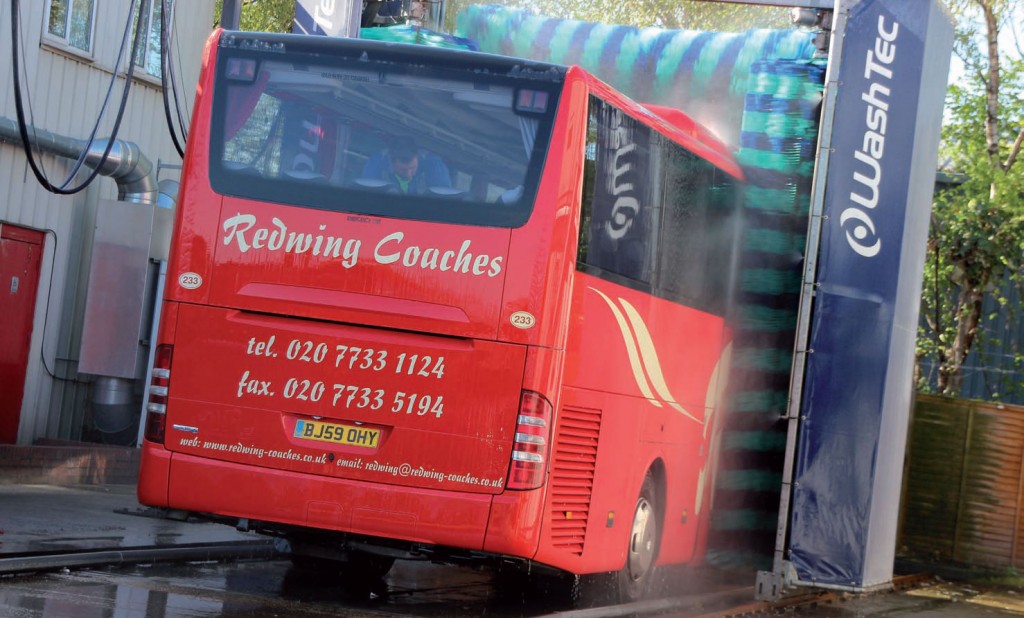 Following the transfer of ownership on April 15, Matt Evans was appointed Financial Director of the newly independent Redwing Coaches in what is his inaugural role in the industry.
A Chartered Accountant by trade, Matt has 23 years experience in his chosen industry, primarily dealing with insolvency cases, and has been a Partner with the Chancery Partnership, one of the largest accountants and tax planners in the Milton Keynes area, since 2012.
Before this however, Matt used to play rugby at a high level prior to injury. "I decided to quit the day when I came off the pitch wanting a pint and they handed me a protein shake," he joked. "I realised the sport was changing and it was time for me to get out."
Matt is no stranger to Addison Lee having helped the group with corporate structuring and also playing the roll of administrator for some of the struggling businesses acquired by the group. Matt explained that Paul and Nigel approached him with their intentions to exit the business. "It just didn't suit their business model," said Matt. "So they were in touch with me to consider what options were available to them and the situation constituted a Management Buy Out (MBO). Nigel and Paul liked the plan so we went ahead with it and a working capital loan was made to the company to assist with the MBO. It really was a no brainer as far as I was concerned – it's a profitable business and would have no trouble operating independently."
"Before Addison Lee bought it Redwing was a good family-run firm," he added. "It had a good identity. Arguably they lost a bit of that identity when they went down to the plc route and this recent buyout has allowed them to bring some of it back."
Financial matters
Despite being new to the industry, Matt is rapidly getting to grips with his role within the business. "Prior to three months ago I knew nothing about coaches," he said. "Luckily for me, Nigel and Paul know them like the back of their hands. I look at things differently when it comes to the business. They are able to just get on and take care of the daily running of the firm, while I take care of the finances and ultimately look to grow the business."
Redwing has taken the decision to reduce its fleet, the majority of which is less than four years old thanks to a strict regime of regular vehicle replacement.
"The firm takes a real pride in keeping the vehicles in pristine condition," explained Matt. "I was very impressed with what I've seen in London, the vehicles are immaculate. We reduced the fleet because we weren't operating to capacity and we don't want to be running empty coaches. On top of this, we no longer have to rent another yard to hold coaches we aren't using so it reduces overheads and it also gives us the chance to get rid of some of the older vehicles."
Asked about the new financial independence of the firm, Matt said: "Obviously, we had some large overheads which come with being part of a group like Addison but those have all been reduced. We have a good system in place and we are increasing profit which is being used to maintain the fleet."
"For 20 years I dealt with businesses in distress," he continued. "So this has made a great difference. Redwing has a real core business which we can drive forward and build upon."
Asked about new challenges faced by the firm, Matt replied: "Really there are no new challenges for us at the moment since Addison Lee left Redwing to manage itself for the most part. We have a great team, all the way through the company, from the fitters to the senior management, there is a real buzz."
Learning curve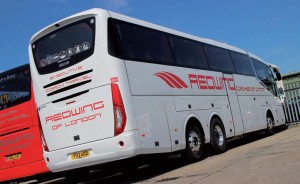 "I recognise a lot of coaches now," Matt said. "I went over to Scania in Milton Keynes and the fact that some of these vehicles cost upwards of £250k was a bit of a culture shock. It's like a four bedroom house on wheels."
"We were very conscious that the relationship with Scania was kept concrete following the transition," he added. "In future, we will definitely continue to work with them."
Matt is clearly full of enthusiasm for his new role and says he is learning more all the time. "I'll be spending a day in overalls soon and helping out in the workshop for a day, to get my hands dirty and to see how things work on the ground," he said. "And why should I not learn? If they want to learn how to do an accounts sheet, then they are welcome to come up here and I can teach them. It's about sharing knowledge and experience around the business."
"I keep saying to Peter 'when are you going to let me drive one of those coaches around the yard a bit?' and he always just says you're not going near them," he mused.
Though Matt is based in Milton Keynes he is always informed about what's happening on the ground in the capital. "Paul and I speak regularly and I am in London nearly all the time," he said. "However, they are the hands-on people who keep it running day to day while I make sure it all adds up. I wouldn't have gotten involved if it weren't for Paul and Nigel. They are clearly very proud of their coaches and of what they do."
Interestingly, Matt's father was an Operations Manager for British Rail and in 1994 managed and delivered the first train operating company into the private sector. Later, he held a number of senior positions in National Express' rail division. "It's not entirely new having transport professionals around," commented Matt. "There are a few which I have spoken to for advice and guidance when necessary."
The Future
"The plan is not to sell it and to have fun with it," enthused Matt when asked about the future of the operator. "I can confidently say there are no hurdles that we can't clear."
"There's a lot of scope in London to grow the business and even the possibility to expand outside of the city," he added. "We will be looking at businesses which have good management teams in place and maybe 10 to 15 vehicles; operations which we could easily add to our own services and encourage organic growth."