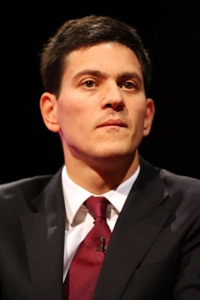 A commission chaired by Labour MP David Miliband has claimed bus fares need to be reduced for youths in rural areas in order to tackle unemployment.
The Commission on Youth Unemployment is urging the government to do more to help young people find work, including subsidising transport costs.
Its report says government help is "unsatisfactory" after ministers last year axed the Education Maintenance Allowance grant, which gave students from lowincome families weekly payments of up to £30. It also asks if bus subsidies give value for money.
Speaking to Western Morning News, Miliband said: "Bus companies make big profits, local authorities have powers, national government has powers. We need to be in on this area. If you're in a very competitive labour market, and you're just trying to get to an interview, you've got a real issue."
The report calls for a deal to be "thrashed out" to let councils cut the cost of transport on condition they engage in education, work or are searching for work.
The report says: "Many submissions to the commission commented on the costs of transport for young people, particularly those in rural areas, which can be a disincentive for them to engage in education or employment."